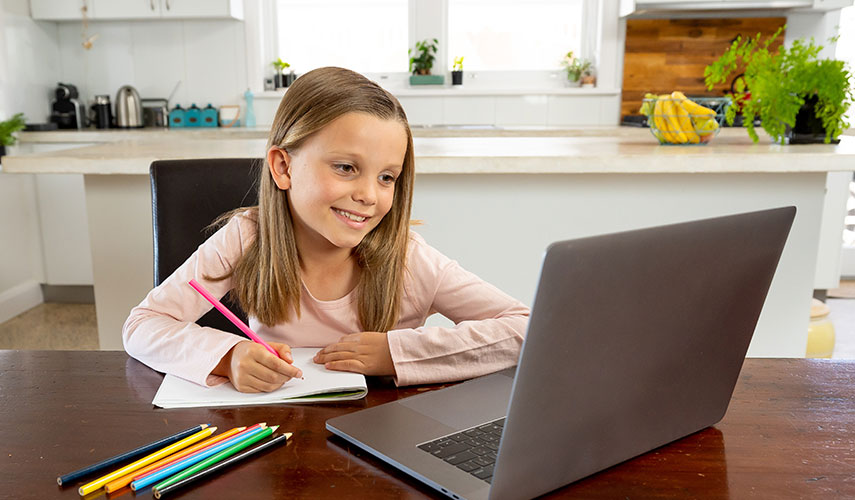 Importance of Diagnostic Test
03/27/2023
If you are thinking about how to start helping your child learn Math, a Diagnostic test would be the best place to start. Diagnostic tests are essential tools for assessing student learning and determining the path for improvement. They are used to evaluate a student's current understanding of topics and to identify areas of strength and weakness.
The ELC Diagnostic test identifies students' understanding of Math skills and knowledge for the current grade level. The diagnostic test also identifies prerequisite skills needed to do well in the current grade level course. Suppose your child is learning third-grade Math in school. In that case, the diagnostic test will identify if your child has learned and mastered all the prerequisites from the first through the second-grade level and the skills they need to know and focus on for third-grade Math. All our courses and tutorials are aligned with Common Core standards followed by public schools in the US.
The ELC Diagnostic test serves as a guide for learning and improving performance for each grade level of Math. The Diagnostic report for each test is available for students, parents, and educators with access to analysis for each question. The diagnostic report and prerequisite topics (chapter 0) are available for students and parents regardless of course enrollment.
And to top it all, the test is free to be taken by anyone for any grade level, with no obligations to enroll or subscribe to any of Edcuo Learning Center's paid programs. This tremendously beneficial resource is available for all students. It enables access to better ways to learn math and retain the skills for a lifetime. Since students can take the test from the convenience of home and at any time, it ensures that the student has the best environment around them and ample energy to take the test.
We recommend taking this test before your student enrolls in any ELC Math courses. As a parent, you will know you have taken the correct action for your child as soon as you associate with Educo Learning Center's online learning platform.
Benefits to learning math online with Educo Learning Center (ELC), Including:

04/06/2023

Convenience: ELC math resources can be accessed anytime, from anywhere, with an internet connection, making it easy to fit math learning into a busy... more

Tutorials, a powerful learning tool for students

03/24/2023

In the past decade, teachers have used their digital notes or PowerPoint presentations to teach in the classroom or virtually. The pace of util... more

Practice Makes Perfect

03/15/2023

Ask any teacher or coach, and you are told that becoming an expert requires practice, practice, and more practice. ELC offers rich, varied, and... more